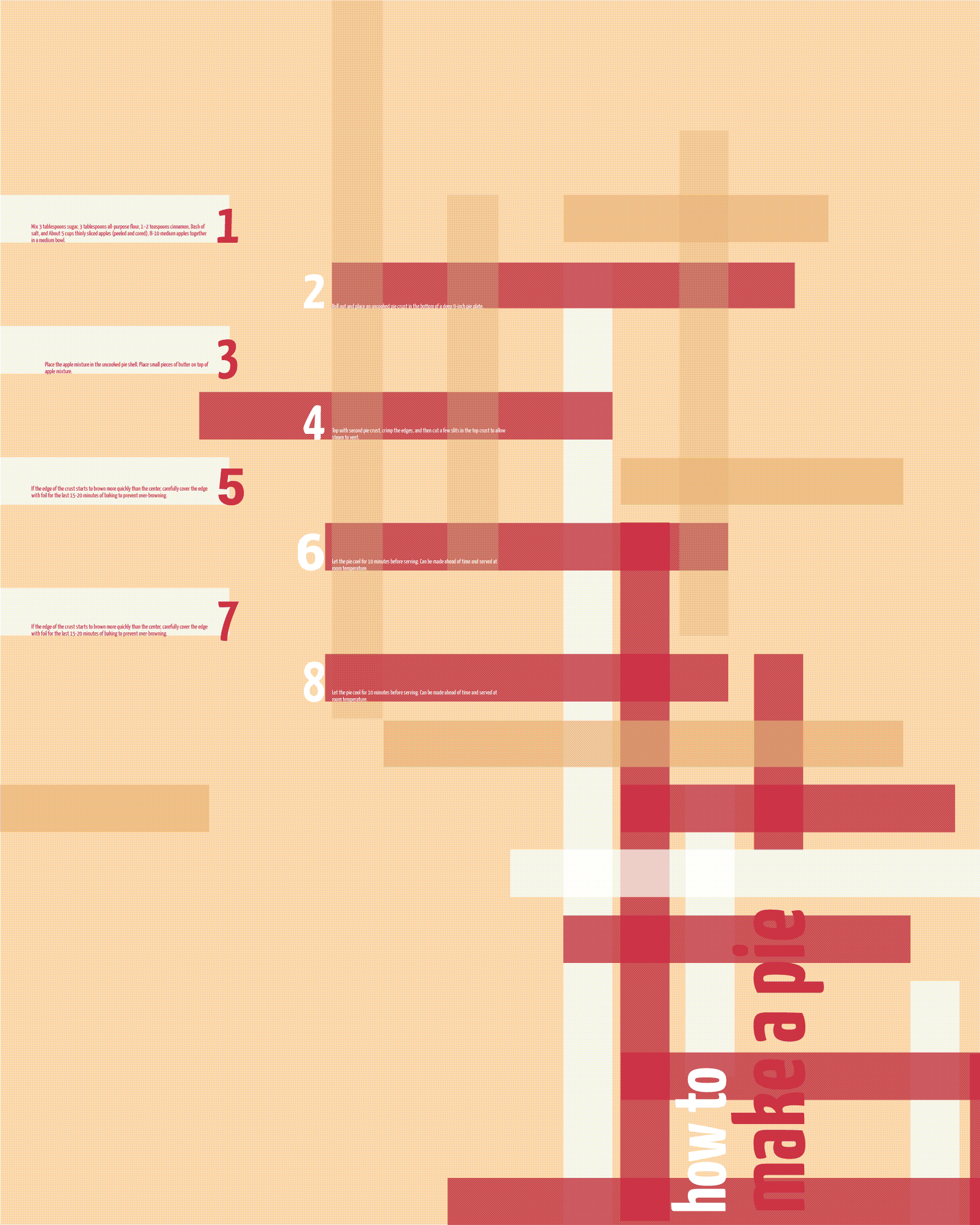 The goal for this project was to try using different types of compositions while keeping similar elements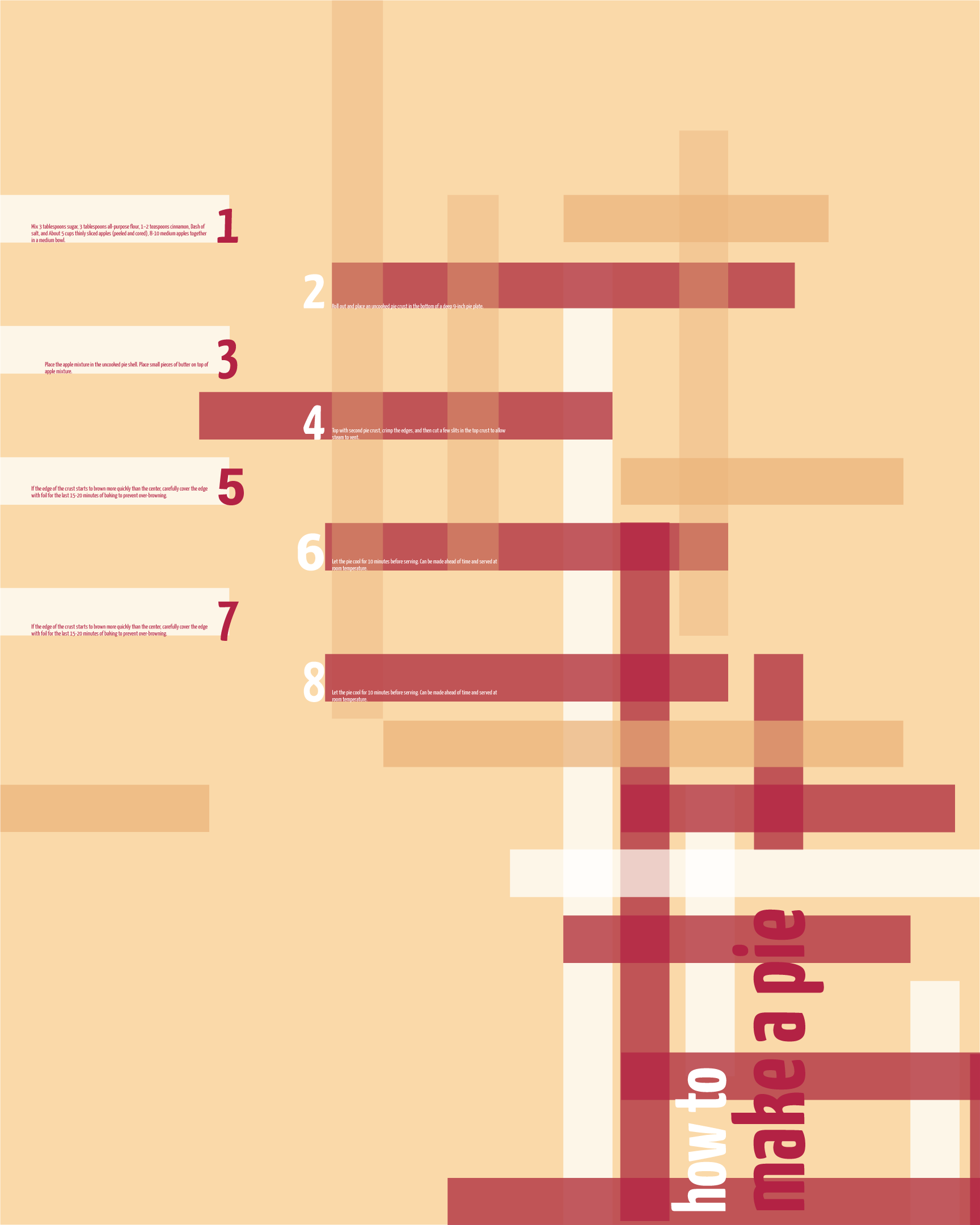 The first poster uses a modernist composition. Having a very clear grid guideline for everything. The stripes represent both a checkered pattern and a pie crust lattice.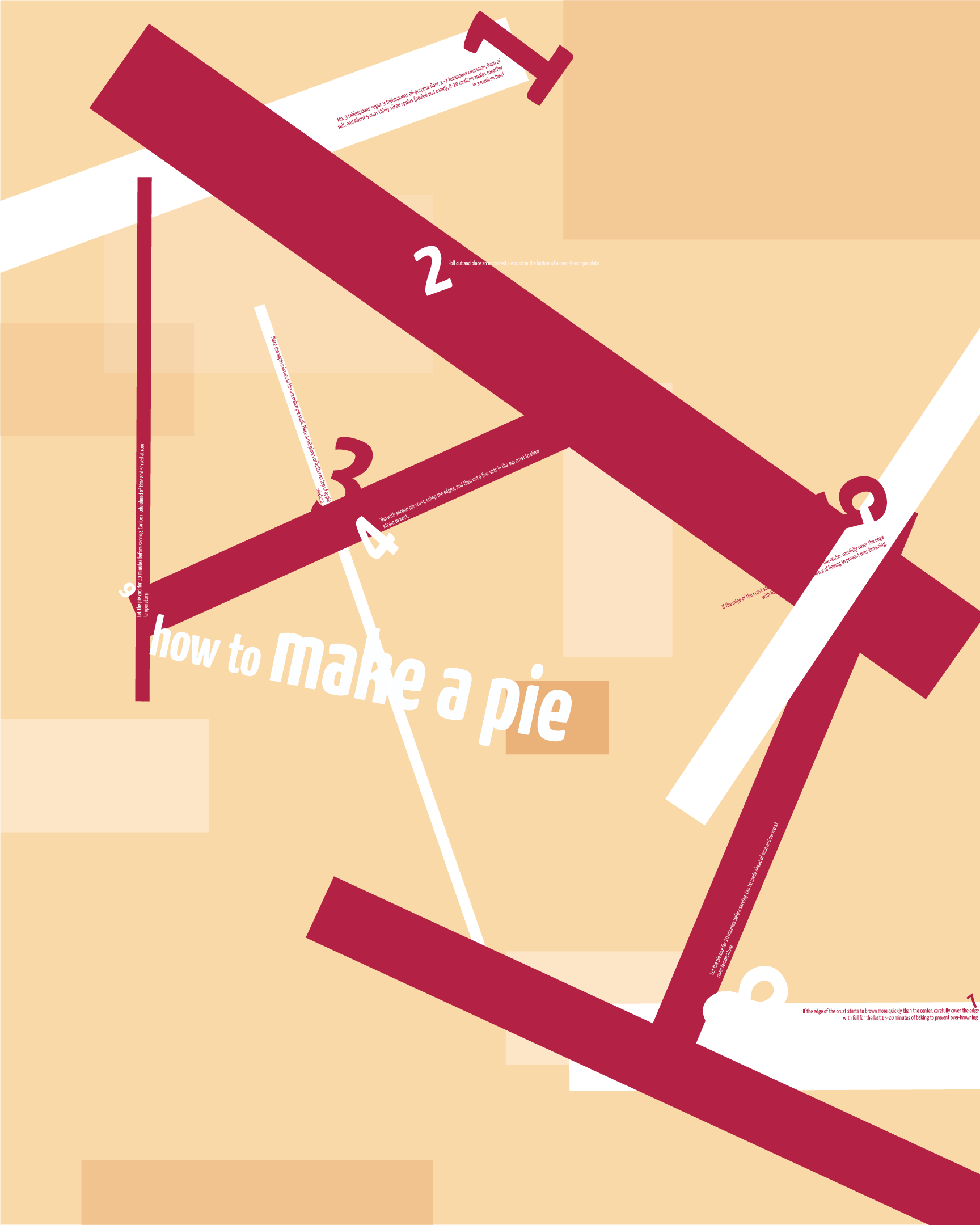 The first poster uses a post-modernist composition. While not using a standard grid it instead uses a photo of inside an apple pie as the base guideline. Carrying over the same elements used in the previous piece.